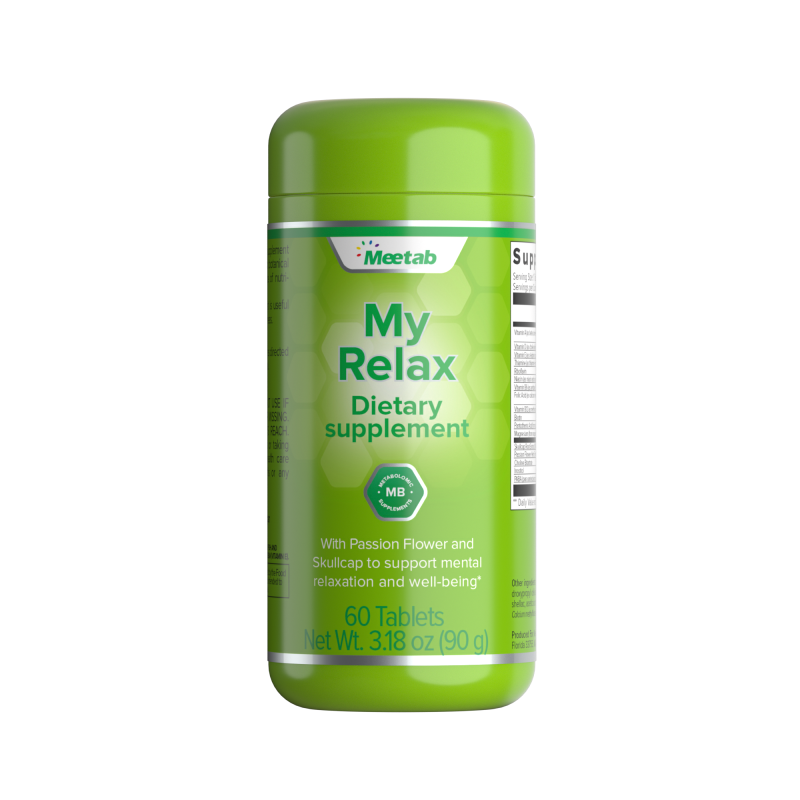  
My Relax
Food supplement based on vitamins, minerals and other substances of plant origin useful in the presence of nutritional deficiencies or increased need for these nutrients. Contains Passion Flower useful for relaxation and mental wellness.
USEFUL FOR
My Relax is the Passion Flower based supplement that helps reduce stress and helps thyroid function. The presence of Chrysin - an element of Passion Flower - improves testosterone metabolism in men and progestogens in women.
L-Theanine helps to promote relaxation without drowsiness, it is also useful to produce the GABA neurotransmitter (gamma-aminobutyric acid) which prevents the nervous impulse from spreading. Stress is the body's hormonal response to stimuli that can be real (feeling cold, hungry, sleepy etc.) or mental (for example when one is afraid of losing one's job). The rhythms and the stimuli of life to which individuals are subjected nowadays are extremely high and the human organism has to respond to these stimuli in order to allow the body to continue performing.
When a person is suffering from stress the hormones can have exaggerated responses, for example, by producing so much adrenalin or cortisol that a hormonal imbalance is created on all levels. When the body is stressed it responds by producing hormones to sustain a condition that is considered abnormal.
In these situations, the body can often perform even at higher standards, because of the greater amount of adrenalin produced but it is a condition that is not sustainable in the long term and will prove harmful to the body itself. Stress, therefore, is not only determined by external factors but also by the type of hormonal response produced by the body and nutritional deficiencies can lead the human organism to becoming even more imbalanced.
FUNCTION OF THIS SUPPLEMENT
The daily use of the supplement produces numerous benefits.
My Relax helps to:
- relax without causing drowsiness;
- reduce the effects of menopause, including hot flashes and depression;
- lower blood pressure;
- reduce anxiety;
- improves sleep;
- reduces inflammation.
FORMULA AND INGREDIENTS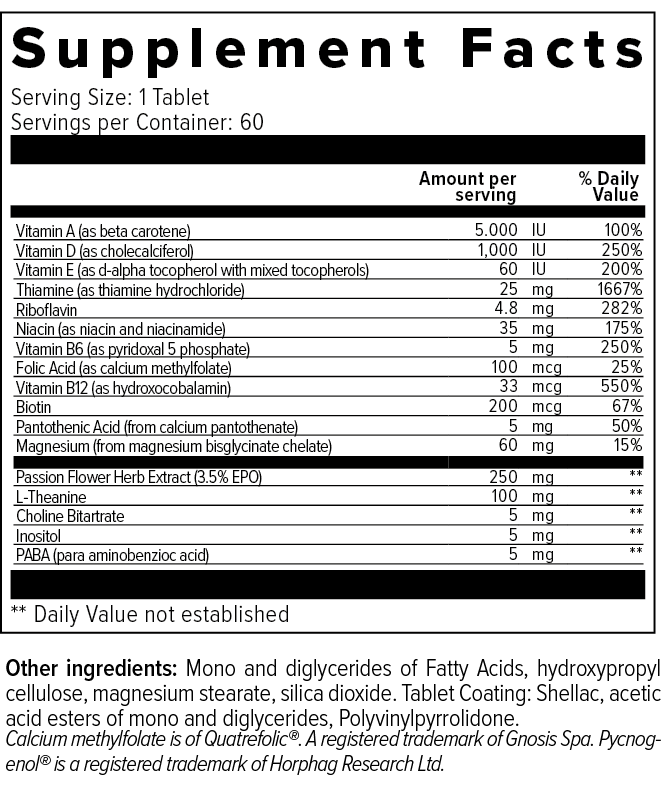 DIRECTIONS FOR USE
Directions: Take one tablet daily
WARNINGS
Do not exceed the recommended dose unless advised by a doctor. Supplements are not intended as a substitute for a varied, balanced diet and healthy lifestyle. A doctor's advice is recommended for use during pregnancy, lactation or under 2 years. Keep out of reach of children under 3 years of age.
These statements have not been evaluated by the Food and Drug Administration. This product is not intended to diagnose, treat, cure, or prevent any disease.
Data sheet
Dosage Form

Tablets

Size

60 Tablets

Net Weight

2,54 oz
No customer reviews for the moment.
Customers who bought this product also bought: