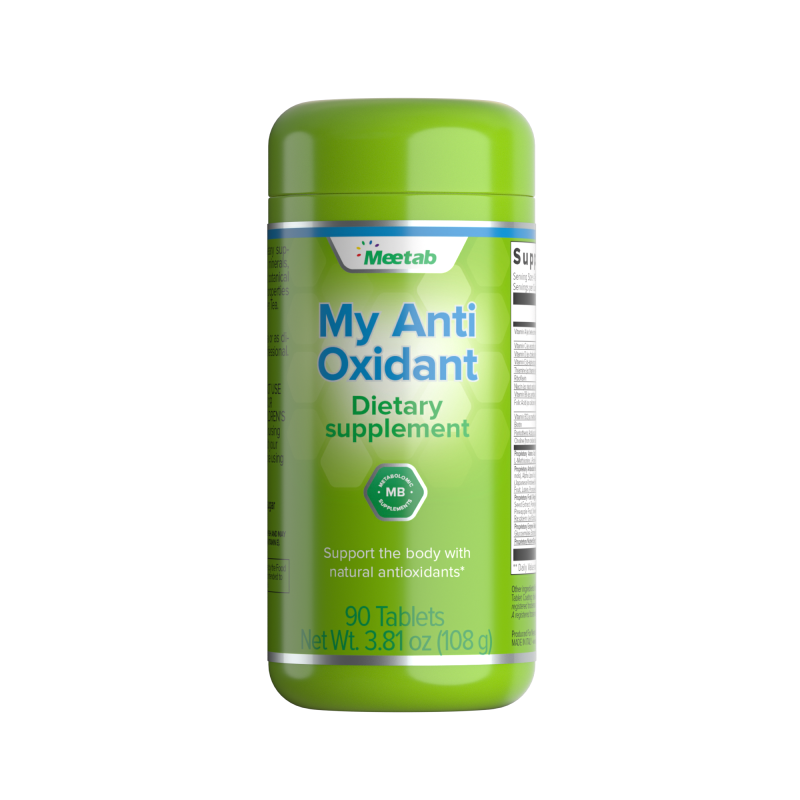  
My AntiOxidant
A supplement of 11 powerful intracellular antioxidants have been selected to support the body's cellular capabilities to protect against oxidative damage and maintain normal healthy body conditions for your optimal lifestyle.
My AntiOxidant is a supplement created by selecting 11 of the most powerful intra-cellular and natural antioxidants in a formula that is unrivalled worldwide.
USEFUL FOR
Strengthening the body's antioxidant capacity
Fighting oxidation and free radicals
Helping to keep the body young and healthy
The word 'oxidation' (or oxidative stress) is used to describe the damage that occurs in the body on a cellular and molecular level. To put it simply, it is as though our body were a perfect 'engine' that runs on oxygen and water. As with any engine, wear and tear produce areas of waste material and minor damage (free radicals) that, over time, cause the body to degenerate.
Anti-oxidation is actually the body's own ability to repair this damage. In the 'engine' example, it is as if those residues were made to disappear and the body is restored and regenerated.
This constant battle between the two powers, the oxidants and anti-oxidants means that if the oxidizing capacity in a body is greater than the anti-oxidizing capacity, damage begins to occur, normal functioning deteriorates and the body ages and becomes weaker.
Add to this the normal passing of time and the reduction in the body's own power to repair itself and aging both become more noticeable.
For these reasons it's very important to keep our anti-oxidizing capacity in good shape in order to help the body strengthen itself, to stay young and to healthy life expectancy.
FUNCTIONS OF THIS SUPPLEMENT
My Antioxidant plays a fundamental role because, thanks to the presence of anti-oxidants such as Resveratrol and green tea, it can support the body to reduce oxidation stress and free radicals, maintaining the body's anti-oxidant powers at a high level.
FORMULA AND INGREDIENTS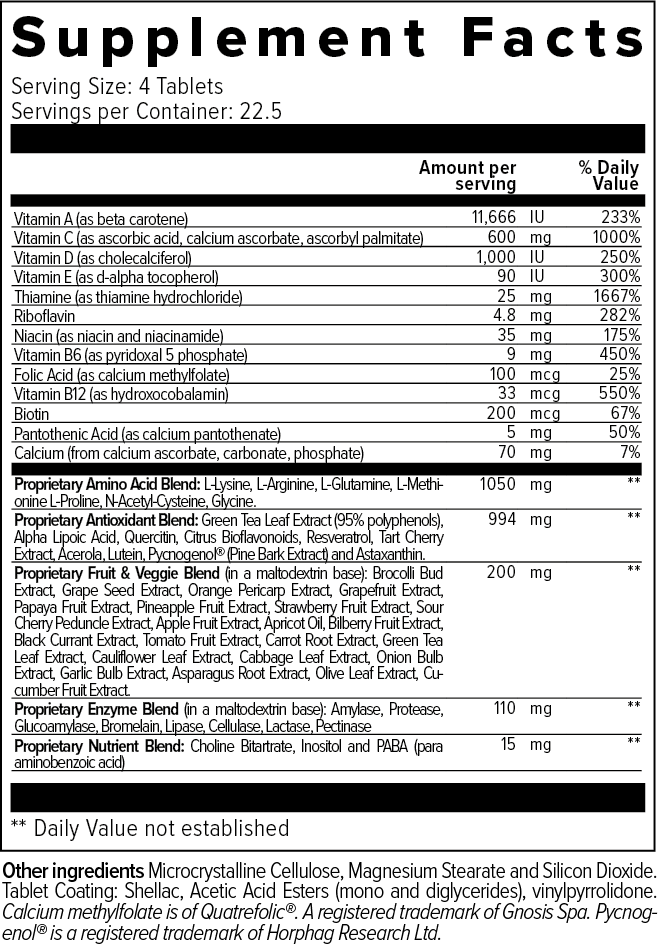 DIRECTIONS FOR USE
 Take 4 tablets daily
WARNINGS
Do not exceed the recommended dose without prior medical advice. Dietary supplements are not intended as a substitute for a healthy and balanced diet. For use during pregnancy, breastfeeding or for children under the age of 12 we recommend the advice of a doctor. Keep out of reach of children.
Store this product in a cool, dry place. This product contains no sugar or artificial sweeteners.
These statements have not been evaluated by the Food and Drug Administration. This product is not intended to diagnose, treat, cure, or prevent any disease.
Data sheet
Dosage Form

Tablets

Size

90 tablets

Net Weight

3.81 oz
No customer reviews for the moment.
Customers who bought this product also bought: