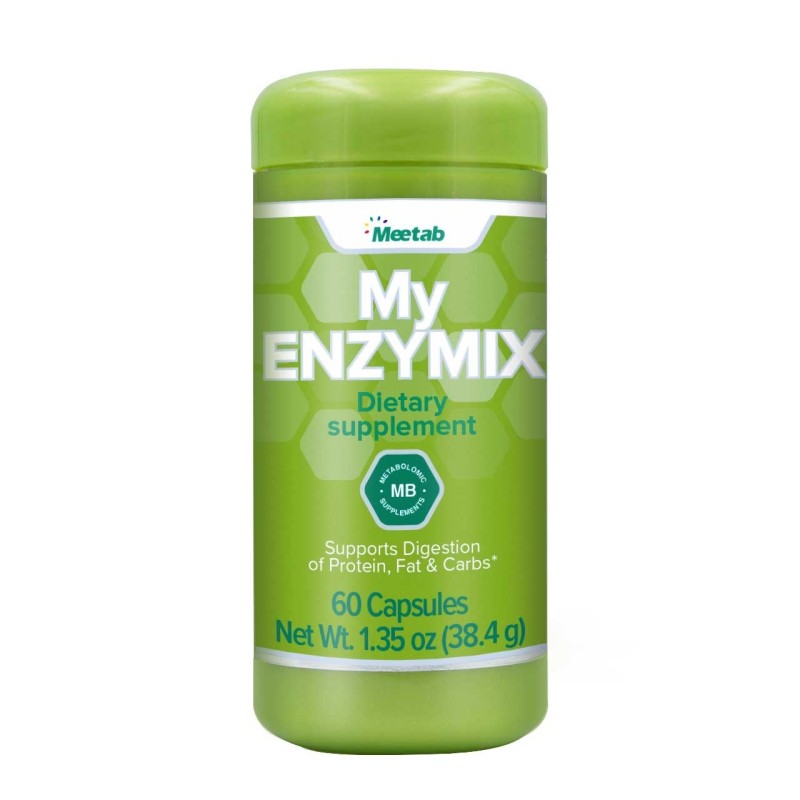  
My Enzymix
Food supplement delivering the correct doses of Vitamin D, Calcium and Magnesium.
My Enzymix is a supplement based on a mixture of enzymes specifically formulated to facilitate the digestion of a large number of nutrients by improving their gastro-intestinal absorption. Bromelain helps the breakdown of amino acids when you eat food rich in proteins. It's very useful in case of indigestion. Papain helps fight heartburn and intestinal gas, as well as it helps to purify the body.
USEFUL FOR
Helps with the absorption of vitamins and minerals
Promotes weight loss
Supports amino acids breakdown
Reduces the formation of intestinal gases
Relieves heartburn
Improves digestion
FORMULA AND INGREDIENTS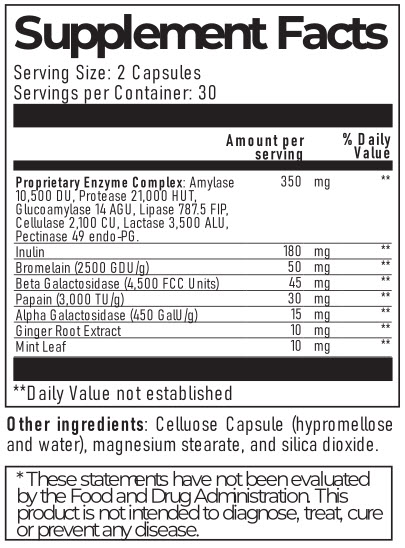 DIRECTIONS FOR USE
Take 1-2 capsules before meals with a glass of water.
WARNINGS:
Do not exceed the recommended dose without prior medical advice. Dietary supplements are not intended as a substitute for a healthy and balanced diet. For use during pregnancy, breastfeeding or under the age of 12 we recommend the advice of a doctor. Keep out of reach of children.
Store this product in a cool, dry place. This product contains no sugar or artificial sweeteners.
These statements have not been evaluated by the Food and Drug Administration. This product is not intended to diagnose, treat, cure, or prevent any disease.
Data sheet
Dosage Form

Capsules

Size

60 Capsules

Net Weight

5.92 oz
No customer reviews for the moment.
Customers who bought this product also bought: