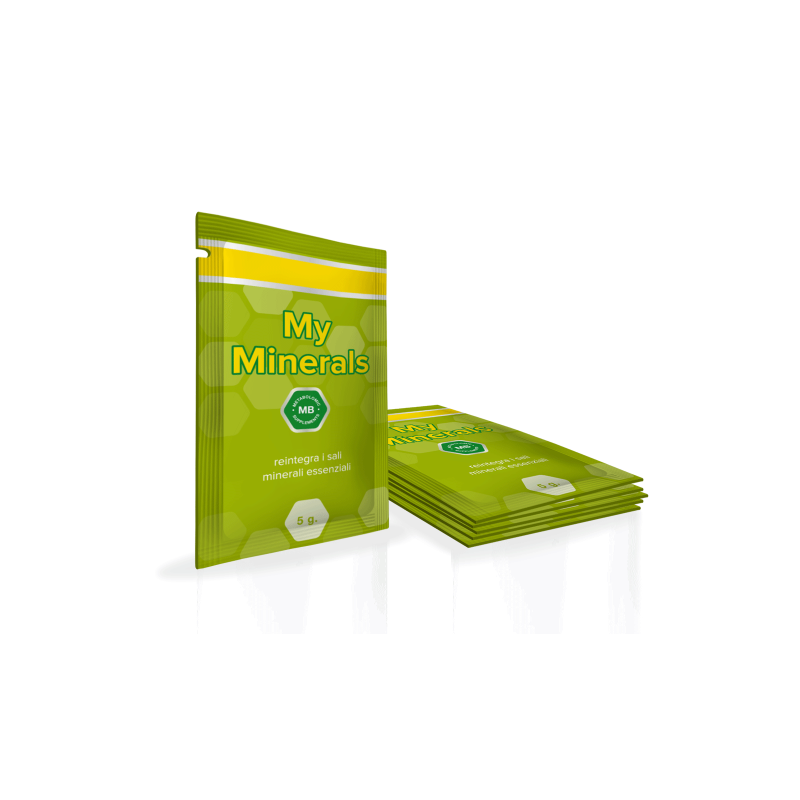  
My Minerals (sachets)
Powder supplement that comprehensively reintegrates essential minerals, helping hydration, recovery of energy and neuromuscular functionality.
72 minerals are necessary for the optimal functioning of the body and My Minerals contains all of them as well as trace salts, vitamins and minerals useful for hydration, recovery of energy and neuro-muscular functionality.
USEFUL FOR
Helping hydration and reintegration of minerals
Helping energy production at the cellular level
Helping neuromuscular functionality
Maintaining energy levels.
Most common sport and energy drinks are "sugary" supplements
in which there are only a few basic minerals (sodium, potassium and magnesium) and they usually contain a lot of added sugar.
Instead of helping the body to produce energy a supplement like that consumes it even more because it fails to give the body any of the minerals it needs. The sugar by-passes the normal cycle of energy production giving the body temporary sugar surges and temporary energy.
My Minerals is totally different because it is based on very clear and solid scientific data to ensure that the body maintains energy levels and optimum efficiency.
FUNCTIONS OF THIS SUPPLEMENT
It contains all the minerals, even those trace minerals which the body needs to activate enzymes and to produce energy at the cellular level.
It is essential for intra-cellular water management because if someone, especially during sports, drinks just water, the body loses the few minerals it has through sweating and dehydrates even more.
To complete the supplement there are several mineral salts (eg. calcium and magnesium) and vitamins (eg. vitamin B6, B12 and vitamin C) which, in the right quantities, work in synergy with each other helping muscle recovery and maintaining energy levels high.
FORMULA AND INGREDIENTS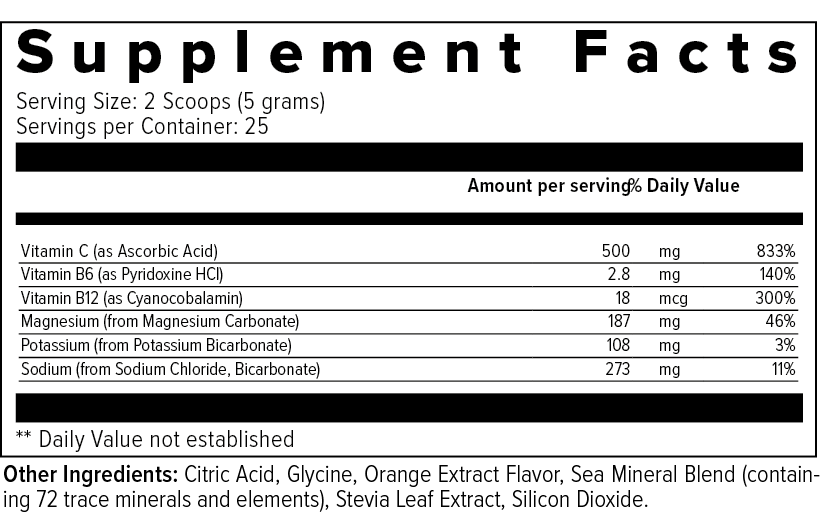 AVAILABLE FORMATS:
20 sachets of 5 gr
DIRECTIONS FOR USE
Dissolve 1 sachet daily in water
WARNINGS
Do not exceed the recommended dose without prior medical advice.
Dietary supplements are not intended as a substitute for a healthy and balanced diet.
For use during pregnancy, breastfeeding or under the age of 12 we recommend the advice of a doctor.
Keep out of reach of children.

Store this product in a cool, dry place.
This product contains no sugar or artificial sweeteners.


These statements have not been evaluated by the Food and Drug Administration. This product is not intended to diagnose, treat, cure, or prevent any disease.
Data sheet
Dosage Form

Sachets

Net Weight

3.58 oz
No customer reviews for the moment.
Customers who bought this product also bought: