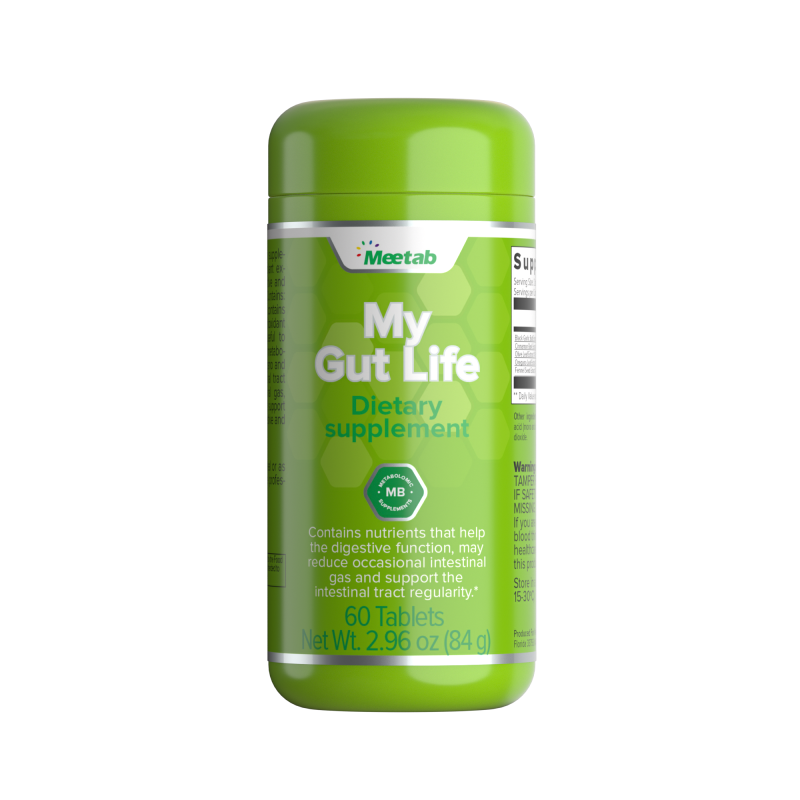  
My Gut Life
Supplement based on plant extracts with Garlic, Oregano and Fennel. Contains Cinnamon which has antioxidant properties and the Olive which favors the regularity of arterial pressure.
USEFUL FOR:
My Gut Life is a dietary supplement using concentrated plant extracts to support the digestive and cardiovascular systems. Contains: Ceylon Cinnamon which contains compounds that have antioxidant properties and may be useful to modulate the physiological metabolism of carbohydrates, Oregano and Fennel support the intestinal tract and may reduce occasional gas, Black Garlic and Olive Leaf support the functionality of the digestive and cardiovascular systems. In addition, the cinnamon combined with garlic may have beneficial effects on blood sugar; the extract of Olive leaves contains powerful constituents that have natural antifungal properties that may reduce undesirable microorganisms, favoring the normal balance of the flora.
FUNCTIONS OF THIS SUPPLEMENT:
The benefits produced by the daily intake of the My Gut Life supplement are many. Thanks to the ingredients of which it is composed, My Gut Life:
facilitates the digestive function and may reduce occasional intestinal gas;
supports healthy blood pressure and the regular function of the cardiovascular system;
supports well-being to the nose and throat thanks to the fluidity of bronchial secretions.
FORMULA AND INGREDIENTS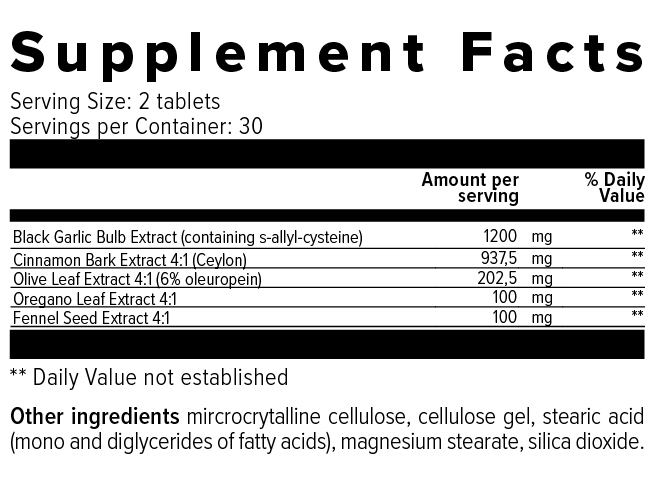 DIRECTIONS
Take 2 tablets daily after meal
WARNING
Do not exceed the recommended dose without prior medical advice. Dietary supplements are not intended as a substitute for a healthy and balanced diet. For use during pregnancy, breastfeeding or for children under the age of 12 we recommend the advice of a doctor. Keep out of reach of children. Store this product in a cool, dry place. This product contains no sugar or artificial sweeteners.
These statements have not been evaluated by the Food and Drug Administration. This product is not intended to diagnose, treat, cure, or prevent any disease.
Data sheet
Dosage Form

Tablets

Size

60 Tablets

Net Weight

2.96 oz
No customer reviews for the moment.
Customers who bought this product also bought: