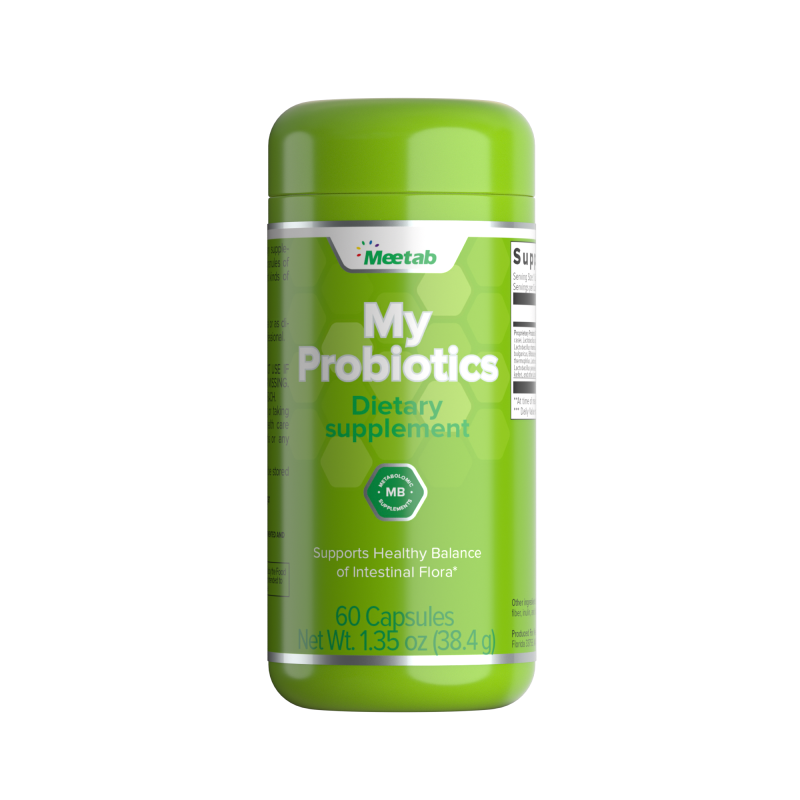  
My Probiotics
Probiotics containing 72 billions CFU and 35 strains per capsule that can be stored even at room temperature.
My Probiotics is a supplement of probiotics containing 72 billions CFU per capsule and has more strains (35) than any other similar supplement on the market. It can even be stored at room temperature. Probiotics are fundamental for a well-balanced intestinal flora.
USEFUL FOR
Help restore healthy functioning of digestive system
These friendly bacteria help your body in many ways such as improving your digestion and supporting your immune system.
You will replace the dead bacteria and strengthen the weak ones but also help destroy the unfriendly bacteria you might have.
FUNCTIONS OF THIS SUPPLEMENT
My Probiotics contributes to a correct balance of your intestinal flora which is critical for your health. This supplement can benefit both your digestive system and your immune system, helping them work properly and more efficiently.
It is also important to note that this product can also be stored at room temperature and contains 72 billions CPU per capsule and has more strains than any other similar product on the market, even more than natural kefir (fermented yogurt).
FORMULA AND INGREDIENTS: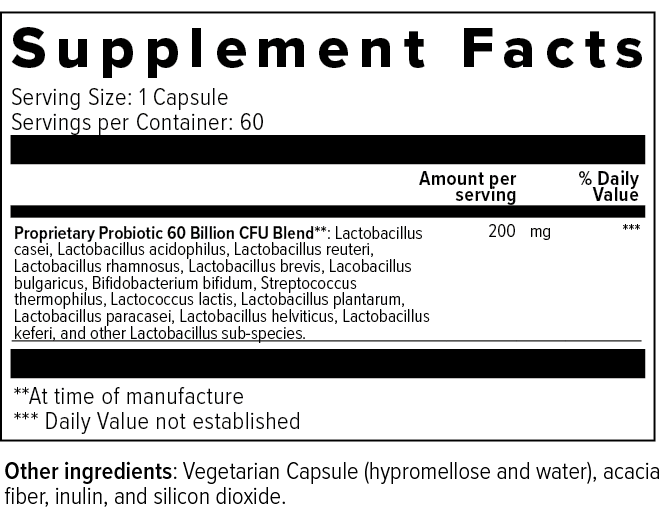 DIRECTIONS FOR USE
1 capsule daily
WARNINGS
Do not exceed the recommended dose without prior medical advice.
Dietary supplements are not intended as a substitute for a healthy and balanced diet.
For use during pregnancy, breastfeeding or for children under the age of 12 we recommend the advice of a doctor.

This product contains no sugar or artificial sweeteners.
STORAGE
This product contains live milk ferments and bifidobacteria and is therefore sensitive to heat. The product can withstand room temperature without losing effectiveness, but once open it should be kept in the fridge at a temperature of 2-8 degrees.
These statements have not been evaluated by the Food and Drug Administration. This product is not intended to diagnose, treat, cure, or prevent any disease.
Data sheet
Dosage Form

Vegetable capsules

Size

60 vegetable capsules

Net Weight

1.35 oz
No customer reviews for the moment.
Customers who bought this product also bought: