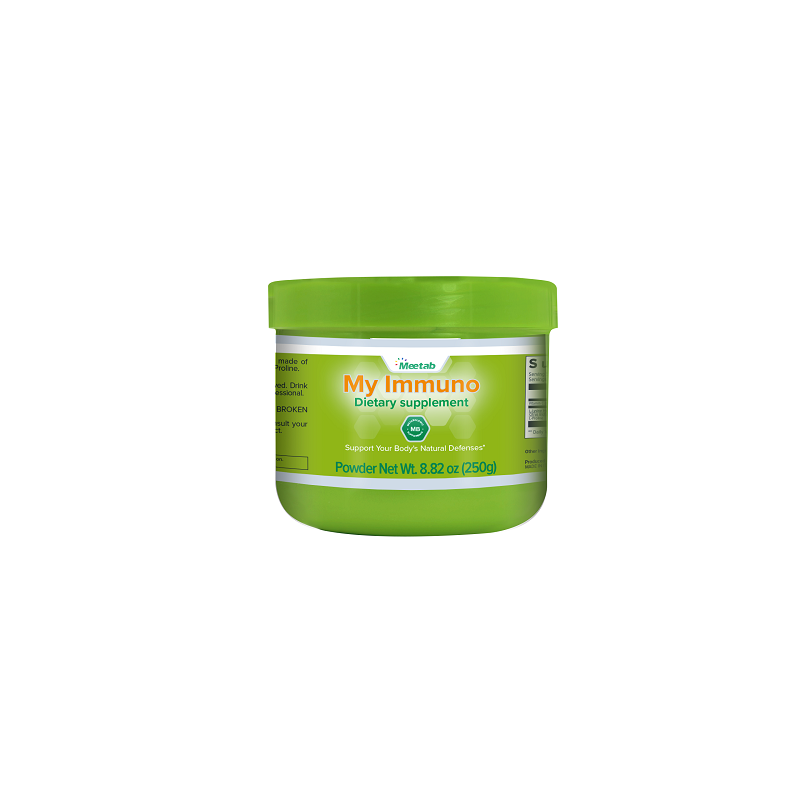  
My Immuno
A Vitamin C based powder supplement, with the addition of bioflavonoids and the amino acids proline and lysine.
My Immuno powder is a supplement made from ascorbic acid (the natural form of Vitamin C) with the addition of bioflavonoids (natural molecules found in lemons and oranges) and the amino acids lysine and proline.
USEFUL FOR
Helping to strengthen the blood vessel walls
Helping to support cardiovascular system
A deficiency of vitamin C and lysine is associated with a compromised immune and cardiovascular system because they are essential for strengthening the walls of damaged blood vessels that are in fact made of collagen.
This important function is carried out by the molecule lysine which by deactivating the proteolytic enzymes, helps modulate the flow of blood in the vessels.
FUNCTIONS OF THIS SUPPLEMENT
Taking the discoveries of Dr. Pauling and Dr. Rath as our starting point, My Immuno was created precisely to supplement the body with the key substances from which the body itself is made, our connective tissue: vitamin C, lysine and proline.
Maintaining good levels of these three components helps the body maintain healthy connective tissue and a strong immune system.
FORMULA AND INGREDIENTS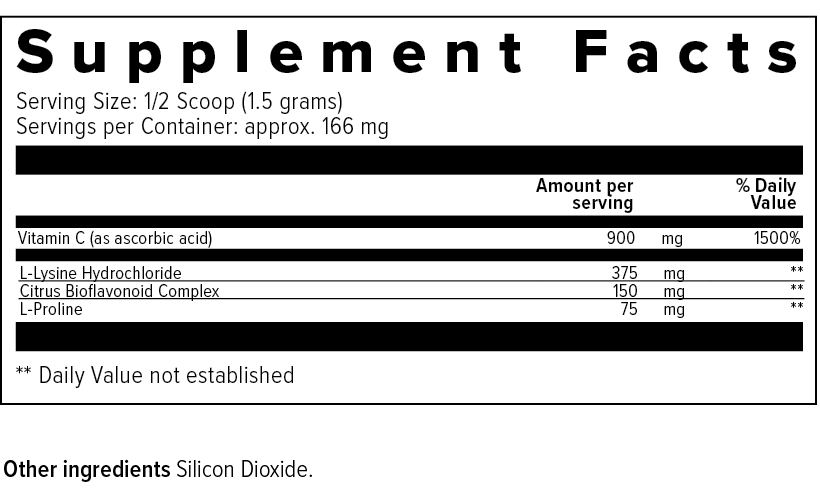 DIRECTIONS OF USE
Mix 1/2 scoop daily into 8 oz (227 ml) of water until fully dissolved.
WARNINGS
Do not exceed the recommended dose without prior medical advice. Dietary supplements are not intended as a substitute for a healthy and balanced diet. For use during pregnancy, breastfeeding or under the age of 12 we recommend the advice of a doctor. Keep out of reach of children.
Store this product in a cool, dry place. This product contains no sugar or artificial sweeteners.
Once opened, contents may settle but this does not compromise the integrity and effectiveness of the product.
These statements have not been evaluated by the Food and Drug Administration. This product is not intended to diagnose, treat, cure, or prevent any disease.
Data sheet
Dosage Form

Powder

Net Weight

8.82 oz
No customer reviews for the moment.
Customers who bought this product also bought: